Senior Consultant Steve Hackett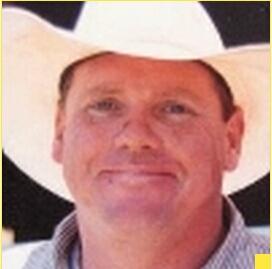 Senior Forestry Associate Thomas Blair : Blair Forestry
Senior Legal Associate Greg Hendrickson : Hendrickson Law
Senior Marketing Associate Conner Hackett: Integrate Consultants
Staff Associate Thomas (Matt) Murphy

Operating Engineer (heavy excavator specialist)
Water Development Specialist
Senior NSO, Bat & Predator Surveyor
Vegetation Rehabilitation Specialist
Staff Associate Walter (Tanner) Hackett
Forestry Specialist
Operating Engineer (Cat Skinner)
Grantwriting and Compliance Reporting, Survey Data Management
Vegetation Rehabilitation Specialist
Junior Associate Justin Hicks
Construction Technology Student Apprentice
Senior Associate Biographies
Senior Consultant Steve Hackett: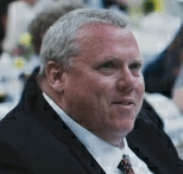 As a conservationist, Steve brings the unique perspective of nearly four decades of private sector experience with managing his family's sheep and cattle ranch, Forest Manager for McBride Properties, and two decades as a contract logger. Hackett has designed and built approximately 50 miles of road, built or rehabilitated hundreds of stream crossings and constructed heavy haul bridge installations.
He began a logging business in 1983 at the age of 22, and upon completion of his Ag. Business degree in 1984 was hired as GM of his family's ranch and forest operations. In 1989 he formed the General Partnership Hackett Timber and Livestock Company, which annexed the original family ranch with a new purchase to effectively double the working area of the holding.
In 1992 He was appointed to the Range Management Advisory Committee to the Ca. State Board of Forestry (RMAC). As acting Chairman of RMAC Steve helped to establish the vision of and build consensus for the California Rangeland Water Quality Management Plan as a prototypical alternative to grazing regulation. This plan has implemented voluntary conservation planning and assessment on more than a million acres of private California ranchland. In addition, Steve has held multiple-term directorships in the Cattlemen's Association, Wool Growers Association, and Farm Bureau, and was appointed to the Deukmejian Administrations' Council on Economics.
In 1993 Steve was selected as a Ca. Ag. Leadership Fellow and embarked on a two year international and national social study and leadership training with the Agricultural Education Foundation. Also in 1993 Steve formed Northwest Resource, which later became the California corporation Agland Engineering Inc. (Agland); a General Engineering Contractor (Lic. #895241), and a natural resource management consulting firm, specializing in helping closely held land-based businesses stay competitive and profitable through strategic biodynamic planning and providing quality and timely information.
He is the Co-author of the first and second northern CA working landscape conservation initiatives; The California Project (AKA Klamath Cascade) and Six Rivers to the Sea that has currently protected or enrolled 28,000 private acres on 7 tracts in Humboldt County.
Steve participated in the formation of the Northcoast Regional Land Trust and served as President, and founded the Lower Eel Watershed Association. Since his participation in it's founding in 1989, Steve has been both a member of the BOD and contributing participant in the Executive Link (EL); currently a world wide natural resource ecological and economic consulting network and continuing education forum. In association with EL, Steve served on Boards of Directors of 12 extensive resource land-based businesses in California, Oregon and Nevada. After Ranch Management Consultants migrated from Albuquerque NM to Fairfield CA, Steve served as a Board Director of that organization as well.
As a keynote speaker at the CA Forestry Association annual meeting, US FWS National Partners Program Convention, the annual National Conference of Partners for Conservation, he advocates for appropriate conservation easement language that is minimalist to monitor but gets to the root of land conservation problems without meddling with management and without usurping husbandry.
He is a US west regional Leopold Conservation Award recipient, A National USFWS Partners Award recipient, a Cal Fire CA Forest Steward of the Year recipient, and was the first recipient of the Northcoast Regional Land Trust's Visionary Award.
Attorney Gregory Hendrickson: Hendrickson Law

Education and Prior Experience: Mr. Hendrickson has participated in the preparation of transactional contracts for environmentally-based commodities, advised on legislative proposals for reforming national natural resource tax policy, evaluated estate dispositions and trust provisions, and developed and implemented litigation strategy defending transferred conservation assets.
Mr. Hendrickson graduated from Brigham Young University in 1994. He earned his law degree from the University of California, Hastings College of the Law, San Francisco in 1997. While at Hastings , he completed Hastings' Tax Concentration and received the 1997 Arthur Anderson Prize in Taxation. Prior to opening his own law offices, he was Special Council with the law firm of Coblentz, Patch, Duffy and Bass, served as the administrator for 24,000 acres of ranch, forest, and coastal property in Hawaii, and was projects manager for the Pacific Forest Trust. In these positions he was responsible for conserving well over 150,000 acres of Californian and Hawaiian ranch, forest and cultivated landscapes and participated in developing environmentally-based commodities transactions.
Greg Hendrickson's practice focuses on family business planning, land conservation, nonprofit organizations, charitable giving, and estate-planning. Mr. Hendrickson is admitted to practice law in both Hawaii and California.Greg Hendrickson's practice focuses on family business planning, land conservation, nonprofit organizations, charitable giving, and estate-planning. Mr. Hendrickson is admitted to practice law in both Hawaii and California.
Land Conservation Practice: Advising both land owners and land trusts on conservation approaches for real property, Mr. Hendrickson negotiates transactions, analyzes income, gift, and estate tax consequences of complex transactions, and consults with governmental and private citizen stakeholders on achieving ecological goals and environmental values through limited development projects. He is particularly experienced in negotiating conservation easements for managed landscapes, including forests and rangelands.
Additional Practice Areas and Experience: Mr. Hendrickson also guides clients through the complexity of wealth transfer, assisting them in crafting both lifetime and testamentary giving strategies., and encouraging them to consider both the tax and non-tax aspects of their giving. He is experienced in drafting revocable living trusts, grantor retained annuity trusts, qualified personal residence trusts, and charitable remainder trusts. He is a member of the Taxation Section of the California and Hawaii Bar Associations. Author of articles on conservation easements for The Back Forty and The Charitable Gift Planning News, Mr. Hendrickson also has organized and conducted seminars in Hawaii and the Pacific Northwest, advising landowners on the tax consequences of conservation land transactions. He makes frequent presentations for national organizations on conservation transactions.
Forestry Consultant Thomas Blair: Blair Forestry

Thomas Blair is a Forest Management graduate of Humboldt State University and a California Registered Professional Forester. Thomas has worked for both industrial and non-industrial timberland owners managing timber properties in Humboldt, Del-Norte, Trinity and Mendocino Counties. As a consulting forester for non-industrial landowners, Thomas has been responsible for all reforestation activities on over 100 individual projects. Thomas has worked on numerous California Forest Improvement Program (CFIP) cost share projects for his clients including; watercourse crossing replacement, conifer reforestation, prairie restoration and wildlife habitat improvement. Blair is the forestry adviser to a significant community of diverse private forest landowners on the North Coast; landowners like Hackett that demand responsiveness, service and performance; "his professionalism and performance is exemplary" says Hackett.
Blair was the forestry consultant on the Mattole Headwaters Forest prior to its becoming an Agland Capital client, and is now the forester on three Agland Capital clients properties including the Hackett Family's Howe Creek Ranch. He is also currently working in association with the AgLand team in developing several thousand acres of forest rehabilitation projects on those lands.
Business Consultant Conner Hackett: Integrate Consultants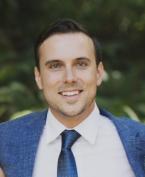 Conner represents the fifth generation born and bred on Howe Creek Ranch, where he cut his teeth on bear jerky & rawhide. From an extraordinarily early age, he learned the value of good labor, but with the clear understanding that there were no entitlements, and that the right to participate in a family legacy had to be earned.
Conner learned firsthand of the challenges and rewards of agriculture. Growing up immersed in the sheep, beef and forestry operations on Howe Creek, by the time he was 16 he was a stock hand, could build a good sheep fence, winterize a road and maintain stock water
At 17, Conner apprenticed at Agland Engineering Inc, working on restoration and ag. development projects, creating maps and managing data with GIS, and writing reports. During the apprenticeship he also successfully conducted a 50-acre vegetation rehab project, converting coyote brush and poison oak into productive hill pasture. While working at Agland he also gained experience as a forestry technician cruising timber, researched title records and comparable sales for acquisitions and conservation easement value analysis and assisted in preparing presentations on the Six Rivers to The Sea working lands conservation project. Also, he worked as a netter on a CA Fish and Wildlife presence-absence salmonid survey crew on several Eel River tributaries.
In 2011, he graduated from CA State Chico with a degree in Business Finance and Economics. During his final year at Chico, he completed an internship with Merrill Lynch & Co with a senior financial advisor where he helped manage a portfolio of over $80 million in assets and led investment strategy meetings with clients and other advisors.
After school, Conner moved to the Bay Area and joined Prather Ranch Meat Company, one of the first fully vertically integrated meat companies in the world. He started in an entry-level position at their brand-new flagship restaurant in San Francisco and soon learned the difficulty of working in a fast-paced/high stress environment. Throughout the next year he was promoted twice and soon was managing a small team. In 2014 he was promoted to general manager of retail operations and worked with the CEO to lead an intensive turnaround over the next 6 months. During his time as GM, the restaurant and retail shop had an unprecedented streak of profitability and was awarded SF Magazine's "Best Butcher Shop in the Bay" in 2015.
Conner was then promoted to Director of Supply Chain where directed animal procurement, logistics, warehouse and distribution. He immediately identified bottlenecks in the company's supply chain, so he built and implemented product allocation systems that cut inventory holding costs by 50% and increased total gross margin by 13% in the first 2 months. After a short period, he was promoted to the Director of Operations where he managed the company's supply chain, financial systems, in-house butchery processing, and retail and wholesale divisions generating annual revenues of $5 million. He created an integrated, automated, and streamlined financial reporting system that accounted for inter-division transfers to monitor performance and support critical decision making.
In 2018, Conner began working independently as a consultant and he took on clients that were experiencing similar challenges that he had faced while with Prather Ranch Meat Co. Based on his proprietary methodology, he helps his clients consisting of meat processors, distributors, marketers and retailers to convert and sell whole animal units based on optimal marginal utility. He further supports his clients with sales, brand management and marketing and has also developed advanced cost analysis tools that enable real-time, true cost analysis at each segment of the supply chain.
He is also an advisor with ICA Fund Good Jobs that provides capital support and advisory services to food-based entrepreneurs in the Bay Area. In 2018, he completed an intensive 30-day MBA alternative workshop called the AltMBA , and is expecting to complete a Master's Degree from UC Davis in Agricultural Economics in 2020.